Esports Heroes 0.3.0 Patch Notes
Esports Heroes 0.3.0 - Anyone can play the game!
Esports Heroes 0.3.0 - Esports Heroes is Free to access for everyone, In-game chat, Auto Battle Button can now be used and more!
In this version, there are quite a few minor balances and bug fixes aswell as a couple of new features including Free access to anyone who downloads the game. We would like to thank you for your continuous feedback which is really important to us.
New Features
Play the game for FREE
You can now play Esports Heroes for FREE without any time constraints!!! No more 1 hour timer, or needing a code, you can straight away play the game after downloading the game!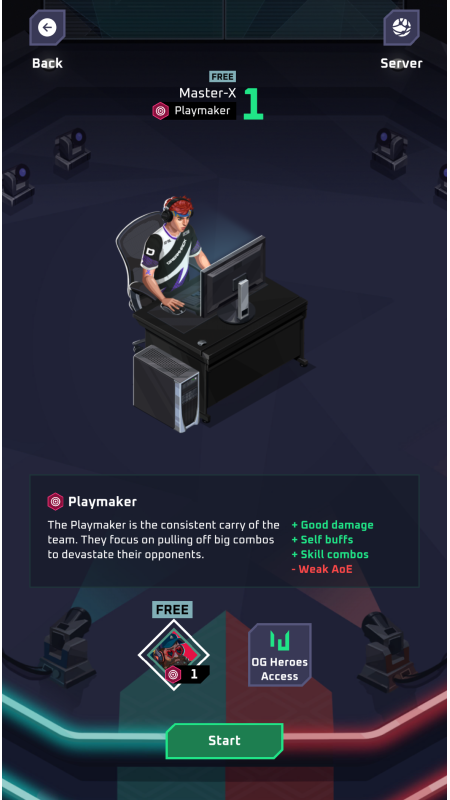 To make place for this extra free character, we have updated the login flow. OG Heroes can now login in the same way as before by using the OG Heroes Access button and entering their private code from the OGH Portal.
Note: The FREE character is linked to your device, so the free character will not be available accross multiple devices. Also if you delete the app from your phone and reinstall it, you will get a new character and lose access to your old one forever. Customer Support will not be able to get the character back for you
In-game Chat!
You can now communicate with all the other players by using the in-game chat.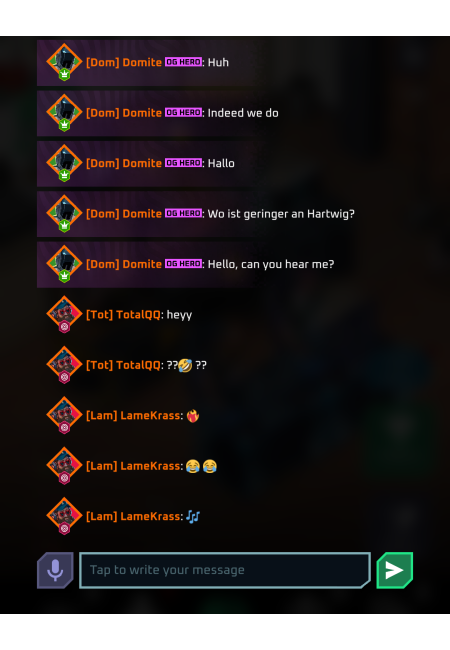 The chat feature is unlocked from stage ESL Pro League 2-2!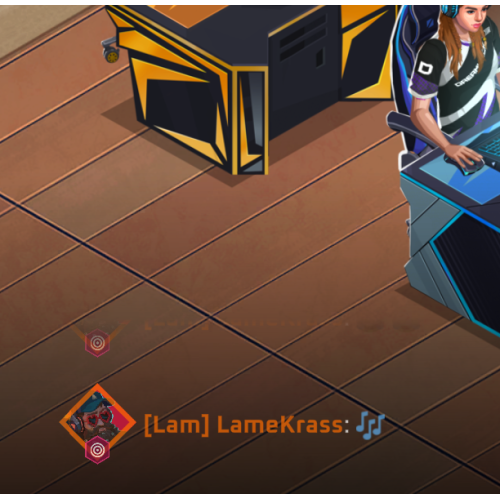 Chat is available on both the match and the idle screen.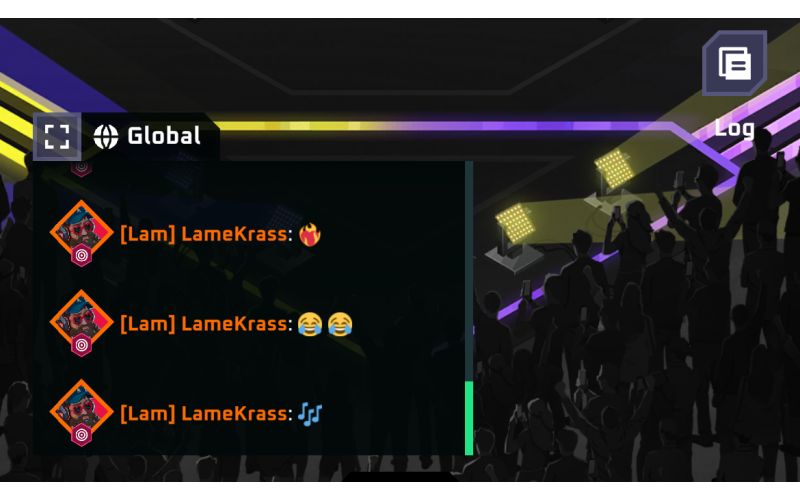 Note: Emojis are currently not available in the live version but will be in a future version
Auto Battle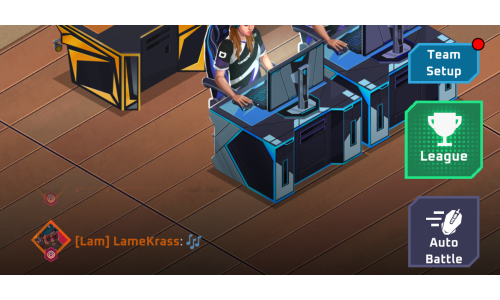 At stage ESL Pro League 2-6, you will unlock the possibility to Auto Battle which will make the game continuously play the stages until you lose.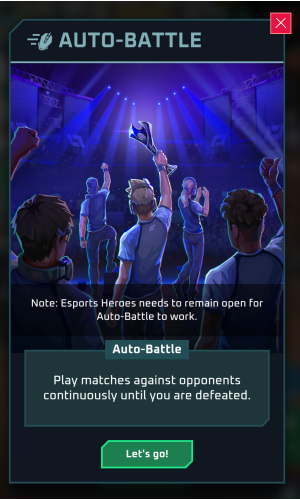 Whilst a match is being played, the small "Auto-Battle is on" appears at the top of the screen to notify you that it is being played out.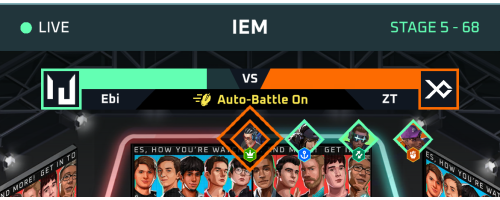 This feature is only available to our OG Heroes, Free users will need to obtain an OG Heroes Athlete to gain access to it. These are still available here
Note: You need to be online for the Auto Battle to play, if you are offline it will automatically stop the auto battle
Stats & Attribute tooltips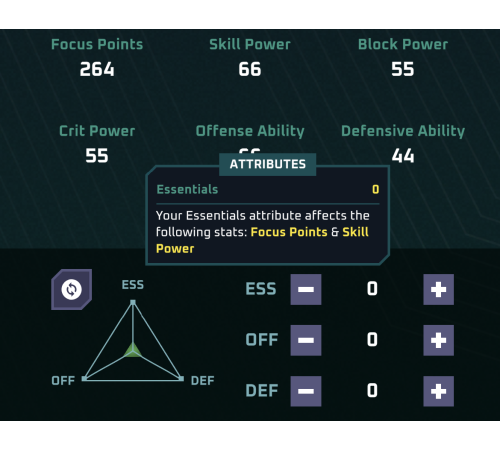 You are now able to see more information for both the Stats and Attributes.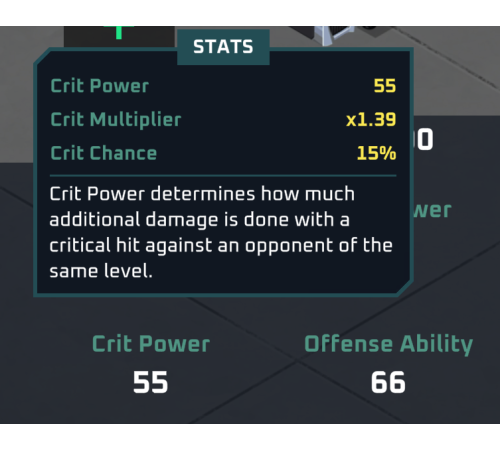 This will allow you to see additional stats which are not on your page by default.
System Updates
Team Setup & Opponent Scouting
The team setup has changed location. You can see a better overview of your teammates's skills.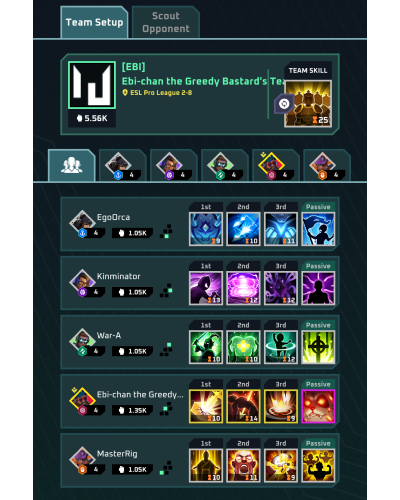 The opponents scouting is also now easier to see and get more details per opponent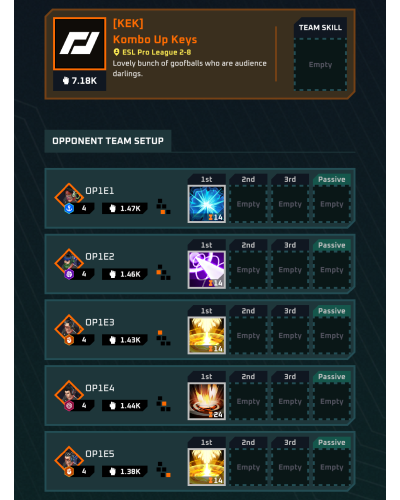 Variant of the Basic Play
Each opponent class now has their unique Basic Play skill:
Opponent Basic Skill Anchor - Pro Gamer Move
Opponent Basic Skill Troublemaker - Disrespect
Opponent Basic Skill Playmaker - Instagib
Opponent Basic Skill Clutch - Trickshot
Opponent Basic Skill Mastermind - Big Brain Time
Opponent Basic Skill Leader - Firin' Mah Lazer
Additional Changes
The tutorial guide and the caster have been seperated into two different characters with FurryKnuckles for the Tutorial and Tyl3r as the caster.
ESL Pro League has now been shortened to a total of 60 stages instead of 82 previously
Updated the unlocks schedule to match the shortened league.
New Skill VFX have been added
Even more stages are now available. Who can defeat them all and force our team to make even more?!
Balance Updates
Progression Adjustments
The idle XP gains per stage have been adjusted to allow higher stages to give more idle rewards than before
Note: This change is a first step into reducing the level gap at higher stages. This change will also make it more interesting to take some time to push past a stage blocking you than waiting to over-level it.
Class Balancing
We have reverted previous nerfs to some Dots skills which results in a buff for both the Troublemaker and Playmaker
Note: Scaling is sorted by rarity, if there is no separator the value counts for all rarities. Sorted from Common→Uncommon→Rare→Epic→Legendary

Spray and Pray
Damage Scaling: 0.15/0.165/0.18/0.195/0.21 → 0.2/0.22/0.24/0.26/0.28
Killstreak
Damage Scaling: 0.35/0.385/0.42/0.455/0.49 → 0.5/0.55/0.6/0.65/0.7
Tryhard
Now consumes all active DMG UP stacks and adds a shield per consumed stacks

Troll the Newb
Initiative: 9 → 11
Damage Scaling: 0.35/0.385/0.42/0.455/0.49 → 0.5/0.55/0.6/0.65/0.7
FF Pls
Initiative: 10 → 12
Damage Scaling: 0.3/0.33/0.36/0.39/0.42 → 0.5/0.55/0.6/0.65/0.7
Tipping the Enemy
Initiative: 10 → 9
Damage Scaling: 0.2/0.22/0.24/0.26/0.28 → 0.3/0.33/0.36/0.39/0.42
Team Skills
Not. Even. Close.
Number of hits per inactive member: 1 → 2
Opponents Skills
All the Opponents basic skills have been tuned up. They no longer hit like wet noodles.
Reminder: All the skill icons are still placeholders and are not final ones.
Known Bugs
Audio Issue on iOS devices: any background sound played will be interrupted whenever the app is active We will have a hotfix going live sometime next week to correct this
Game currently unplayable on Shift Phone
Status effect stacking skills don't always calculate stacks correctly
When close to the maximum Skill inventory limit, the game will no longer drops skills
Killstreak doesn't reset the number of ticks properly after jumping to a new target
If you are having difficulties getting in to the game, please uninstall the game and reinstall it, this should fix the issue.